Looking for ways to get moving, be social, and explore Austin with other like-minded people 50+? Look no further! Here are fun, active, and social events happening around Austin in July 2022.
---
Keep Austin Active Reoccurring Events
[FREE] Tuesdays at 7:30 AM: Great Hills Neighborhood Trail Hike
[FREE] Thursdays at 7:30 AM: Brushy Creek Trail Hike
[FREE] Thursdays at 11 AM: Member Meet-up at Spicewood Springs Branch Library
[FREE] Fridays at 8:30 AM: Walnut Creek Metro Park Hike
*To see all these Keep Austin Active Facebook group events and more (as well as RSVP), follow this link: https://www.facebook.com/groups/keepaustinactive/events/
---
Natural Fit Therapy Events
Wednesday, July 20th 4-6PM – NFT's 5 Year Anniversary Party! (FREE)
Come mingle with Keep Austin Active friends at the Natural Fit Therapy clinic in NW Austin to celebrate our 5th Anniversary! Appetizers, beverages, and birthday cake for all.
Hosted at Natural Fit Therapy's clinic in NW Austin – 13740 Research Blvd – Suite U1, Austin, TX 78750
At Natural Fit Therapy, Our Team Specializes in Keeping Austinites 50+ Active and Strong:
We realize some people may be unsure which of our wellness services are right for them. Wondering if we can help with your specific problem? Click on the button above to schedule a free assessment.
We understand some people want to find out more about the cost & availability of our wellness services before scheduling. If that's you, click on the button above.
All Month Long – Friday Strings at the Springs 8-10PM at Barton Springs Pool (Suggested donation)
Enjoy a hike, live music, and short meditation with award-winning Austin violinist Will Taylor. Schedule is as follows: 8-9 Music walk on hike and bike trail; 9-915 Cold plunge in free swim; 915-950pm Night Music healing on grass. Suggested donation of $30-50/person, but we always allow sliding scale if that's challenging.
Location: 906 Azie Morton Rd, Austin, TX 78704 (Back Entrance to Barton Springs, under the big tree)
For more details and to purchase tickets, visit: https://www.eventbrite.com/e/strings-at-the-springs-tickets-370611518027
All Month Long – Daily Virtual Fitness Classes from Stronger Austin (FREE)
Stronger Austin has a full slate of free virtual classes all week long, from cardio & strength to Zumba, so you can always fit some fitness in your schedule.
Online
For more details and to register, visit: https://strongeraustin.org/
All Month Long – Wednesday Yoga Flow with Erika (FREE)
Guided Breath Yoga Flow. This yoga class will link your movements to your breath in a flowing sequence practice. Practice sun salutations, find balance and peace. All levels are welcome! Instructor: Erika Del Valle, Certified Yoga Instructor (and also stellar PTA with Natural Fit Therapy!).
Lamar Senior Activity Center – 2874 Shoal Crest Ave, Austin, TX 78705
Call the LSAC to register: 512-978-2480
Monday, July 11th 3-4;30PM – Succulent Garden Arrangements with Love Succs ($5)
Texas heat means succulents are thriving! Dana from Love Succs Succulents will be sharing her knowledge of succulents and cacti, followed by a demonstration on how to make your own succulent arrangement! Cost: $5* (Credit Card only). Activity #246702-16
Lamar Senior Activity Center – 2874 Shoal Crest Avenue, Austin, TX
Call 512.978.2480 or email lamarsenioractivitycenter@austintexas.gov to register.
July 2nd and 3rd – Red, Dirt, White, and Blue 4th of July Fest at Haute Spot in Cedar Park ($35-65)
Join us for the inaugural Red Dirt, White & Blue 4th of July Festival presented by KOKE FM, featuring Texas country music stars Josh Ward (7/2), Jon Wolfe (7/3) and many more.
Haute Spot (open-air venue): 1501 E New Hope Dr in Cedar Park TX
Single or Multi-Day Tickets here
Monday, July 4th 5:30-11PM – Cedar Park 4th of July Celebration (FREE)
Live music, inflatables, and fireworks begin at 9:15pm, followed by a movie in the park (The Lego Movie)
Location: Milburn Park (1901 Sun Chase Blvd, Cedar Park, TX 78613)
Saturday, July 10th 11AM – 4PM – Holistic Health and Wellness Expo 2022 ($10-60)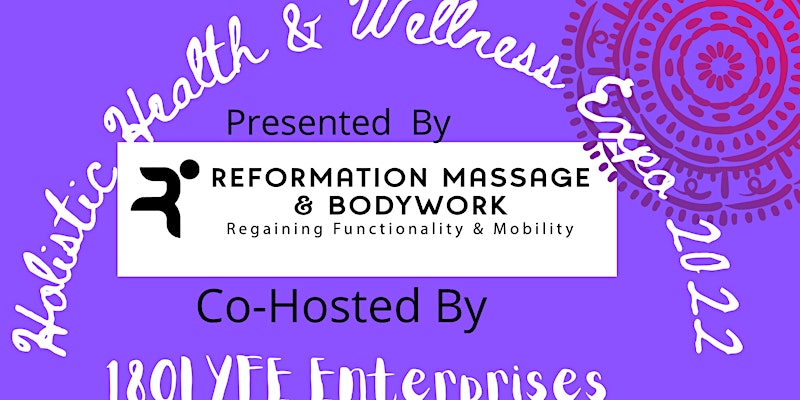 Come out and join us for an afternoon of holistic health care professionals sharing the benefits of holistic healing. Reiki Master, herbalists, chiropractors, and yoga instructors are just a few of the vendors you can expect at this expo. There will also be natural and hand-crafted gifts, as well as a moon bounce and food trucks.
930 South Bell Boulevard, Cedar Park, TX 78613
Mondays 7/11 and 7/25 at 10:45AM – Osteo-Strong at Ballet Austin (FREE)
In-Person and Zoom options. This class will lead you through simple and safe weight-bearing and muscle-strengthening exercises you can also do at work and home on a daily basis that will maintain bone density and help slow bone density loss. It is part of our Active Aging Series, open to ages 50+ who are interested in promoting healthy bones.
Registration required. Class limited to 15 participants.
Location: 501 W. 3rd Street, Austin, TX 78701
Registration link: https://balletaustin.org/dance-fitness/active-aging/
Saturday, July 30th 11AM – 12:30PM – Art Spark Texas Monthly Drum Circle (suggested donation)
Mary Oliver of Spirit Rhythms will be conducting an in-person, monthly Drum Circle the last Saturday of each month in East Austin. Mary focuses on her passion for drumming as a tool for nurturing others toward self-expression, spirituality, and wellness. The drum circle will take place outdoors in chairs but will move indoors in the case of inclement weather. Donations are graciously accepted, but not required. Open to all ages.. Suggested donation of $10.
Location: Art Spark Texas 1152 San Bernard St, Austin, TX
Contact mary.spiritrhythms@gmail.com to register
Summer Session – Central Texas Archery New Archers First-Time Class ($25)
First time classes are for brand new archers looking to get into the sport. Archers new to archery must complete this class before enrolling in other classes. The focus is on safety and getting archers to the point that they can get to the shooting line and start enjoying archery quickly. Come and put some arrows on target and see what you think! Archers must be age 8 or older to participate. All equipment is provided. Class runs for 1.5 hours and instruction is provided by a USA Archery Certified Instructor. Many class days and times available.
Location: 5400 E Howard Lane, Manor, Texas 78653
Find a date/time and register here: https://centraltexasarchery.org/first-time-class-registration